In India…a lot of people like to live with their parents. Maybe in other countries as well. I guess it is ok to live together as one big unit…but for self – development and some amount of mental peace and to well…GROW the EFF UP one should shift out once one becomes an adult/gets a job and oh yes – DEFINITELY when one gets married.
I'm sorry. I do not get the concept of joint families. It is a different thing when you are looking after old and ailing parents but its different when you stay with them of your own free will. I just find it a bit odd.
Also…I've noticed that a lot of adults these days don't know basic life skills. Seriously, they don't. It is quite frustrating and I blame their parents for spoiling them too much.
So…here is a list of things which I feel everyone should know or do once they start living by themselves or by the time they start working (in no specific order).
Maintain their own personal bank account. Not a joint one – you operate your own account. You make your own investments. You handle finances yourself. This means you know how to work a credit card. And the pitfalls of using it too much.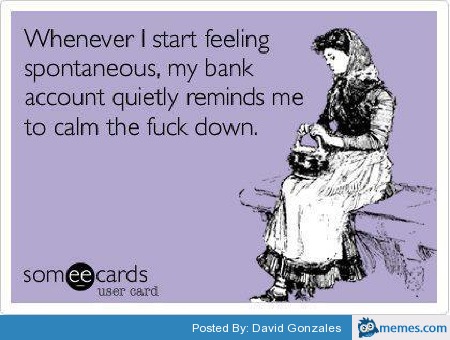 Maintain a budget. It is painful. It is cumbersome. But maintain a budget of your expenses. It will help you in the long run.
Start planning for your retirement. Yes – start young. The sooner you start, the better it is!
Learn how to file your own taxes. Now I know a lot of us use tax consultants to help us with this and that is ok! As long as you know the basics of your investments,expenditure and can do your planning yourself – its great! Don't ask Daddy to do it. No, not even if he is a Chartered Accountant.
Cook. Yes – I am not asking you to be a gourmet chef. But learn the basics so that you can make a couple of balanced meals for yourself and eat healthy instead of always ordering in. I know a lot of people who are older than me who think ' cooking is boring', ' I can't stand at the stove waiting for the food to cook.' I think this is because they do not know how to cook and it is a way for them to hide behind their insecurities. It's not cool not to know how to feed yourself. Its actually…kind of lame.
Grocery shopping: You can't cook if you cannot shop for your own groceries. Lean to identify what's fresh and what's not. What's in season and what's not. What's over priced and what's a bargain. It comes with practice.
Learn to use a needle and thread to do some basic stitching. Yes, in case you rip off a button or need to mend a tiny tear around your crotch line of your pants – you can do it yourself instead of running to the tailor each time something like this happens.
Drive. Let me be honest, I have a phobia of driving. I do have a license and I can drive a two-wheeler but I am scared of cars. It's a thing I have to get over. Learn how to drive people. It will make life simple for you.
Household stuff: Learn how to change a gas cylinder (if you have one), change a light bulb and take care of minor repairs around the house yourself. Don't go running after the electrician for every teeny little thing.
Iron your clothes and hand wash the delicate ones. Seriously, I am surprised at the fact that a lot of people – especially men – cannot iron. They somehow manage to crumple the shirt even more.
Pack like a pro. I'm sorry. But once you are working, there will be a bit of travel now and then and everyone should know how to pack for a couple of days without running short of clothes/shoes/toiletries. I'm always amazed at how disorganized a lot of people are regarding these things.
Get insured. Your life/health/car etc. I need not say more. These are ABSOLUTELY ESSENTIAL.
How to dress like a pro. I know this sounds stupid. But it is not. Imagine you have a choice of 2 restaurants. Both have good food but restaurant #1 is clean and has a good ambience with fresh flowers and dim lighting and #2 looks dingy and the table-cloth on your table has a hole in it. Which restaurant will you visit again? Appearances matter. Invest in a good hair dresser. Hair makes a lot of difference. Build a good wardrobe. You don't need to have too many clothes. You need a few – but which are of good quality.  Don't dress like a slob. You are just letting yourself down that way. Have at least one good outfit exclusively for a job interview, a first date, a funeral and for religious ceremonies like weddings, prayers etc.
Have a hobby. Yes – this is essential. Apart from work – I think everyone should have at least one other thing that they can fall back on to relax and unwind.
Remember birthdays and keep addresses: Keep a track of birthdays and store addresses of important people in your life. You will need them at some point or the other. And please – pick up the damn phone and wish people on their birthdays. These things matter even if you think it is a drag.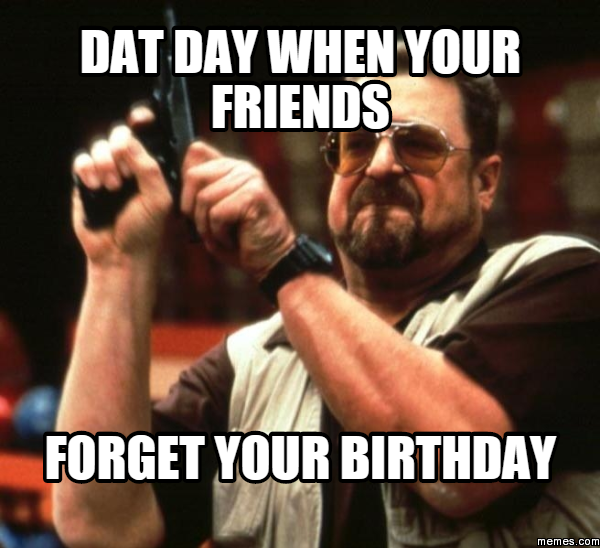 Have a first aid kit: Yep – keep a first aid kit at home with basic medicines, cotton, bandages etc. You never know when these will come in handy.
Well…this is my list. Feel free to add to it if you think I have missed out on something. Over and out.