Woke up this morning to read the news which I thought was going to happen anyway. The US backing out of the Paris agreement. People shouldn't be surprised – look at this image.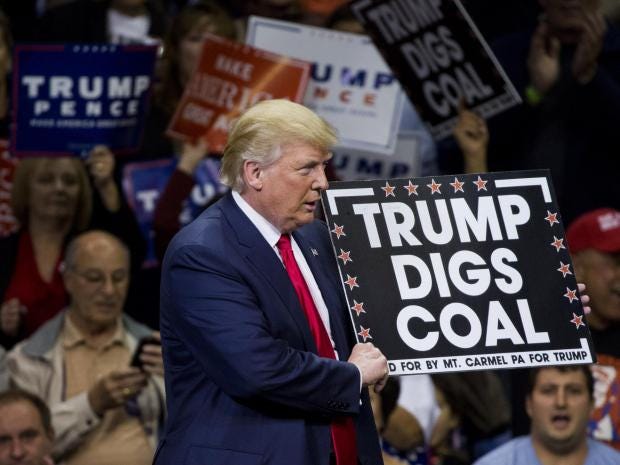 What else do you expect a man like him to do? 
But what exactly is the Paris agreement? A lot of people are talking about it but not a lot of them know what exactly the agreement entails. Why is it a big deal?
First of all – let's get one fact straight. Unlike what Trump and a lot of other people may believe – climate change is happening. Global temperatures are rising, believe it or not and every day makes a difference. And if we don't take care – in our own small ways as individuals, collectively as nations and universally, as humans – we are just harming the planet that we call our home.
The Paris agreement was a big deal because it was the first of its kind. 195 countries ratified the agreement where they agreed on the following: (source: Wikipedia)
(a) Holding the increase in the global average temperature to well below 2 °C above pre-industrial levels and to pursue efforts to limit the temperature increase to 1.5 °C above pre-industrial levels, recognizing that this would significantly reduce the risks and impacts of climate change;
(b) Increasing the ability to adapt to the adverse impacts of climate change and foster climate resilience and low greenhouse gas emissions development, in a manner that does not threaten food production;
(c) Making finance flows consistent with a pathway towards low greenhouse gas emissions and climate-resilient development.
In a nutshell – we need to control the increase in global temperature below 2 degrees C if we want to save our Planet.
Trump said that the deal was bad for the US and wasn't in its best interest. I don't know the details of what the US planned to do – but the fact of the matter is – he's doing it for the wrong reasons. Because Obama pushed for it. Because a lot of people who voted for Trump/funded Trump will lose money and jobs if the deal comes through. Which is crap cos there are plenty of jobs that will be created through introducing renewable forms of energy. 
Sure, the world might lose out on a lot of funding from the US which would have helped them to introduce clean, green and renewable forms of energy…this is especially with respect to the developing world.
But the world doesn't need to get depressed. The rest of the world will continue to try their best to stick to the agreement. Also – the US itself is divided regarding Trumps decision. The states of Washington, California and New York are already going ahead with what they call a Climate Alliance where they will continue to take measures to control emissions and introduce renewable energy across their states. 
Tesla's Elon Musk and Disney's Robert Iger quit Donald's presidential council after this decision. Good for them. But I doubt this would make a difference. He's too thick-skinned and worried about himself to care about what anyone else might do.
The thing is – like Angela Merkel said – Germany cannot rely on the US or the UK and nor can the rest of the world. There may soon be a new world order. We just need to realize that the US is no longer going to be the so-called Global watchdog and we need to take things into our own hands. If anything – it will help the rest of the world to grow up and for countries like India – to increase their international presence in the global market.
I'm not a big fan of talking about politics nor is my post intended to infuriate people – this is just what I feel about it. For once, I am happy that I am not an American and that I am an Indian. Our PM might have been a controversial figure but he has more common sense than Trump does.
Over and out.